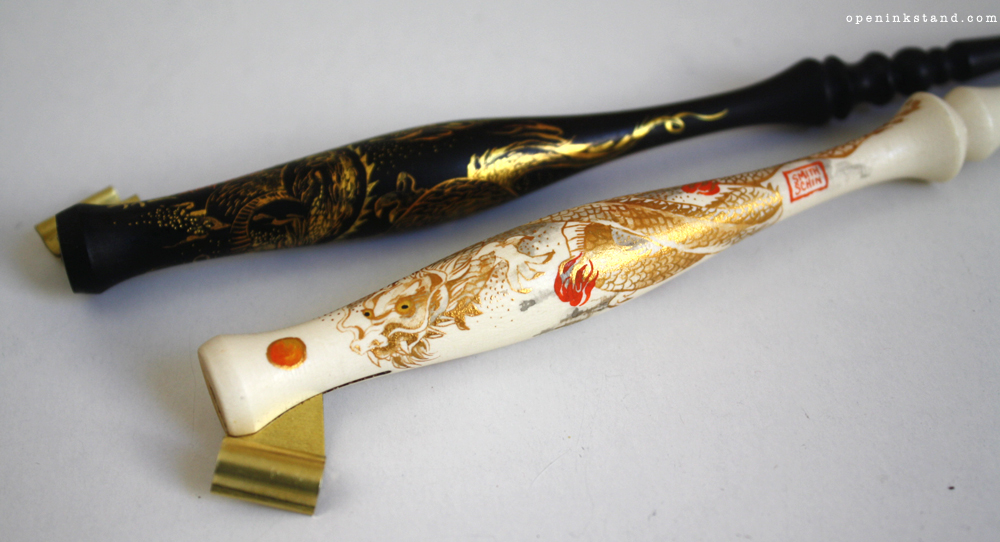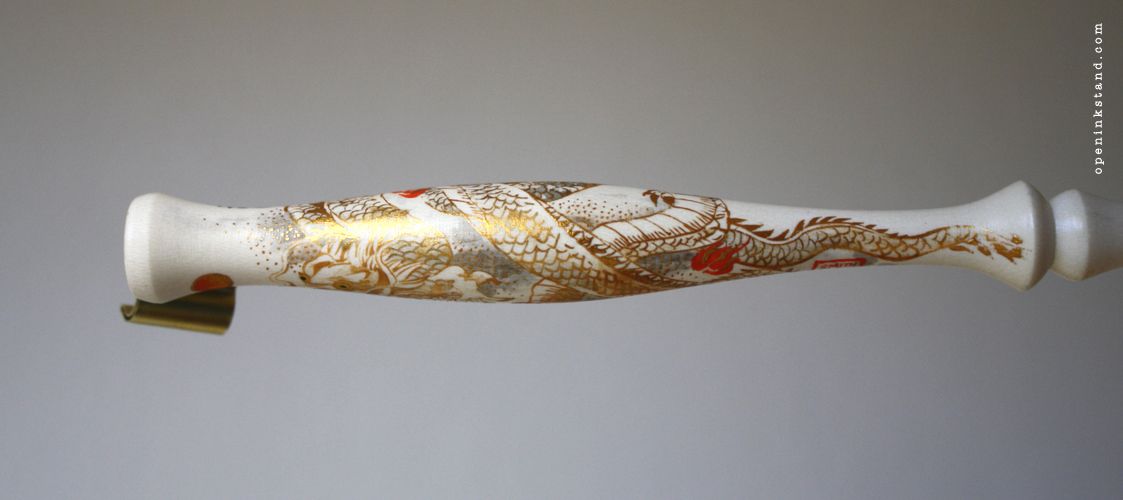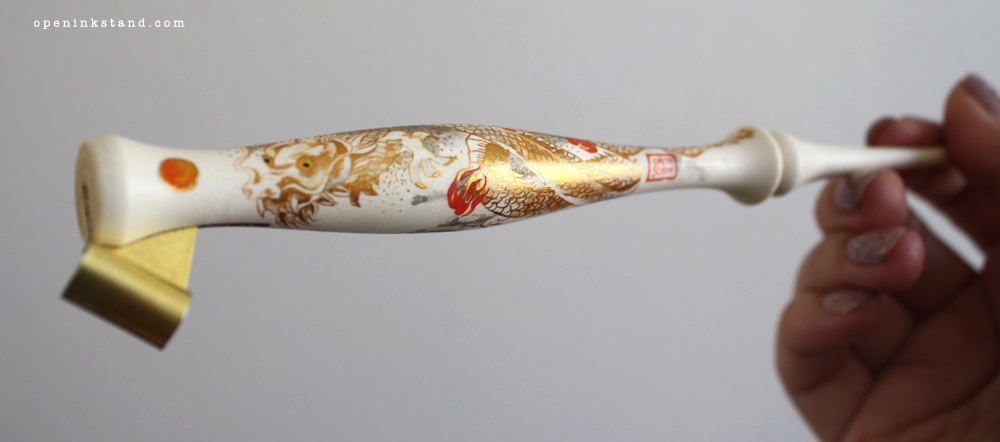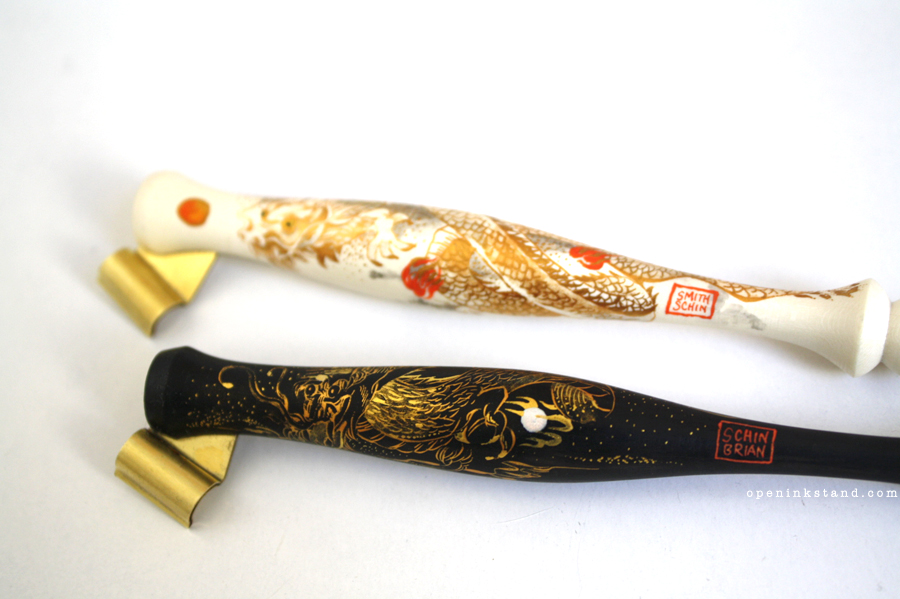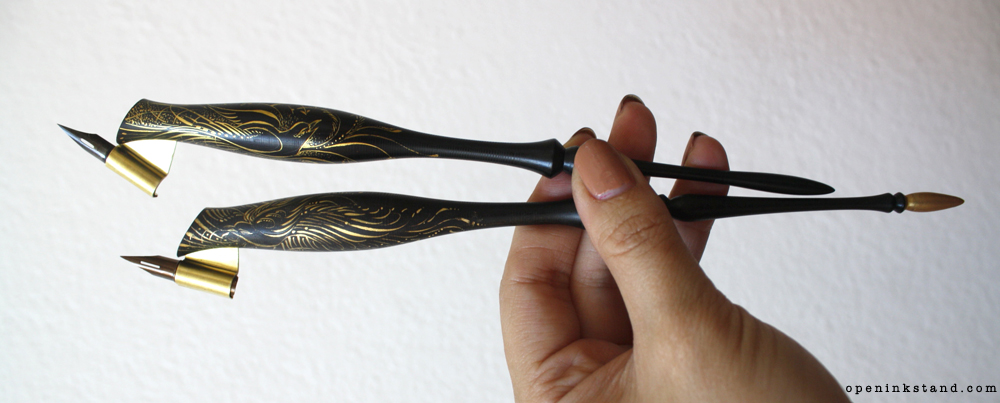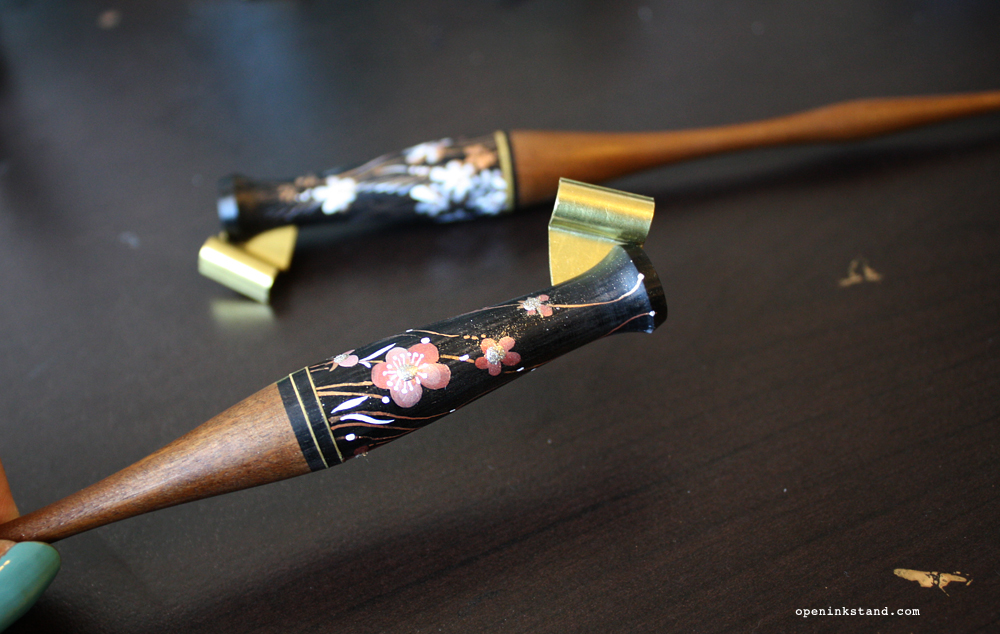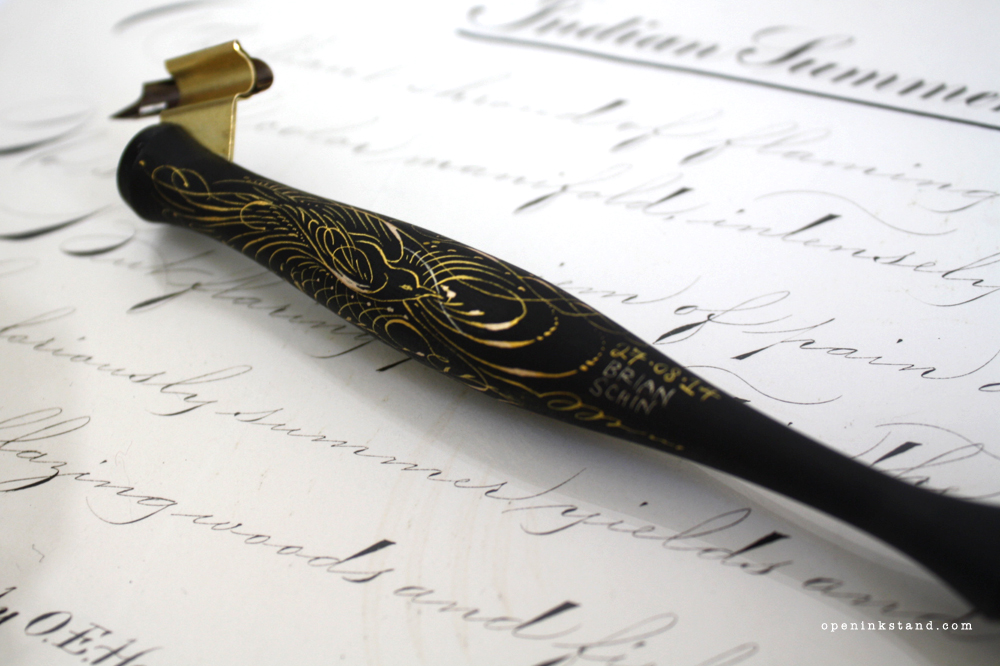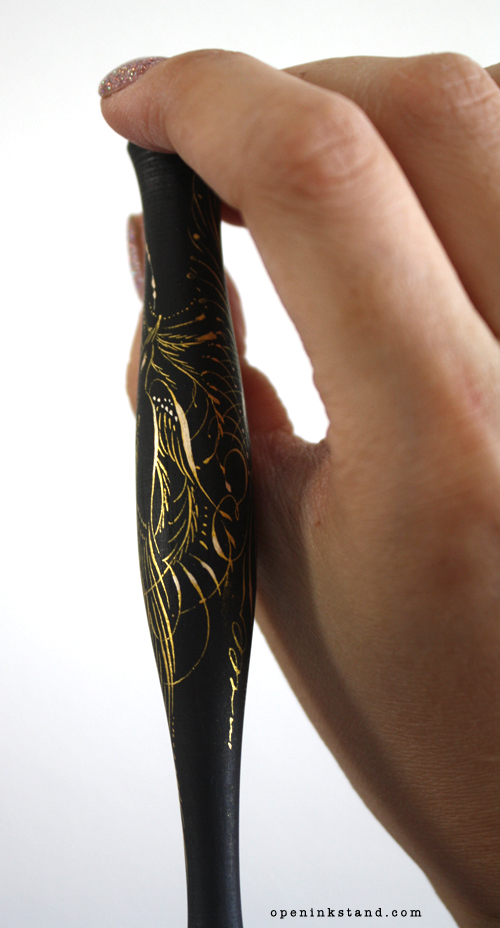 In collaboration with Brian Smith of Unique Obliques, we have developed a series of Painted Pens for calligraphers from 2013 - 2016. 
Each oblique pen is hand turned by Brian using exotic woods and the flange set using the time-tested Zanerian method. The pens are then hand painted by Schin Loong before being lacquered. This lacquering process ensures the art is sealed and protected from ink and water. It also adds a beautiful glossiness to the pen. The photos above are all taken before the lacquering process. Each pen is one of a kind and unique, and no two designs will be replicated exactly. The paints and inks used are archival quality and sealed under many layers of lacquer, so the art will remain vibrant and beautiful. All pens are hand signed and dated and have been collected by Master Penmen, professional calligraphers and penmanship enthusiasts worldwide. Beginning September 2014, all Painted Pens will be accompanied by a certificate of authenticity.
Schin is available to customize your favorite penholder.
Please email info@openinkstand.com for more information.